An honorable member of the Coffee Shop Has Just Posted the Following:
Edinburgh's road signs hacked by artist
By Angie BrownBBC Scotland, Edinburgh and East reporter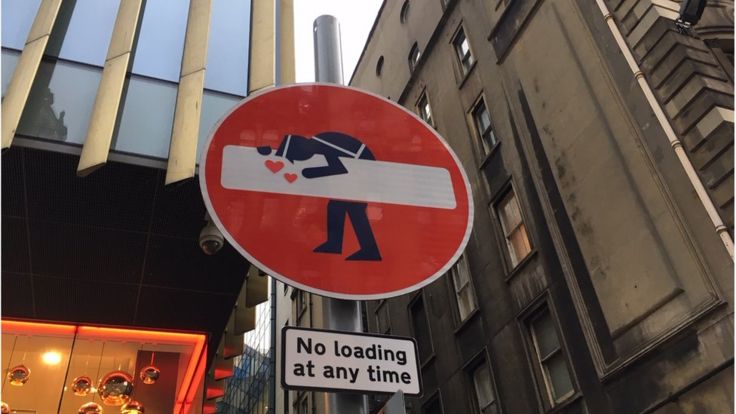 A "playful" street artist has been putting his own stamp on road signs in Edinburgh city centre.
The altered signs - including images of flowers and wine glasses - have been seen in South St David Street, Thistle Street and Union Street.
The signs were hacked by Italian artist Clet...
DO This in Sinkieland, Confirm Jail and Rotan for Vandalism
Click here to view the whole thread at www.sammyboy.com
.