An honorable member of the Coffee Shop Has Just Posted the Following: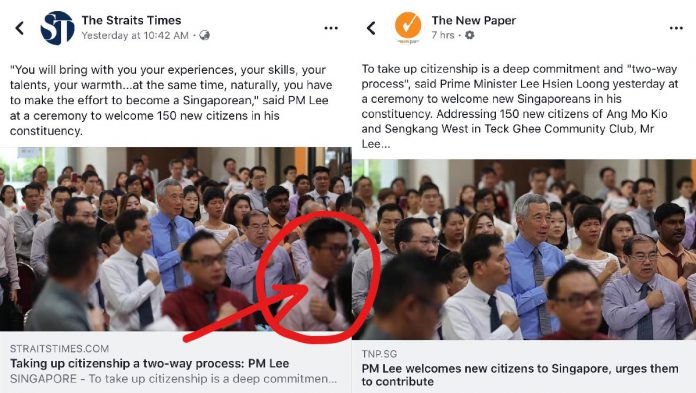 Several netizens have pointed out that The New Paper has cropped out a man who used his left hand to pledge allegiance to Singapore in a photo capturing new citizens at a recent Citizenship Ceremony.
Singapore Prime Minister Lee Hsien Loong, who welcomed 150 new citizens at the ceremony yesterday morning, can be seen standing in the middle of the crowd that appears to recite the national pledge...
Oppies Nit-Pick With New Sinkie Who Pledged Allegiance To Singapore SouthPaw! Oppies Back Off!
Click here to view the whole thread at www.sammyboy.com
.