An honorable member of the Coffee Shop Has Just Posted the Following:
https://www.rt.com/news/448550-magne...ional-mystery/
Earth's magnetic field is mysteriously acting up, pushing North Pole towards Siberia
Published time: 11 Jan, 2019 10:29
Get short URL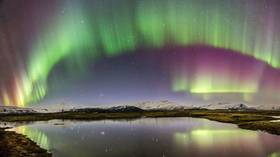 © Global Look / Carlos Gauna
Earth's magnetic field, the basis for modern...
possible omen for earth's doomsday, magnetic disorder shown by northpole! Earth going to IMH!
Click here to view the whole thread at www.sammyboy.com
.