An honorable member of the Coffee Shop Has Just Posted the Following:
https://www.rt.com/news/404579-skin-healing-fat-patch/
Healing patch from patient's fat could soon be used to treat burn victims, researchers say
Published time: 25 Sep, 2017 23:57 Edited time: 26 Sep, 2017 07:06
Get short URL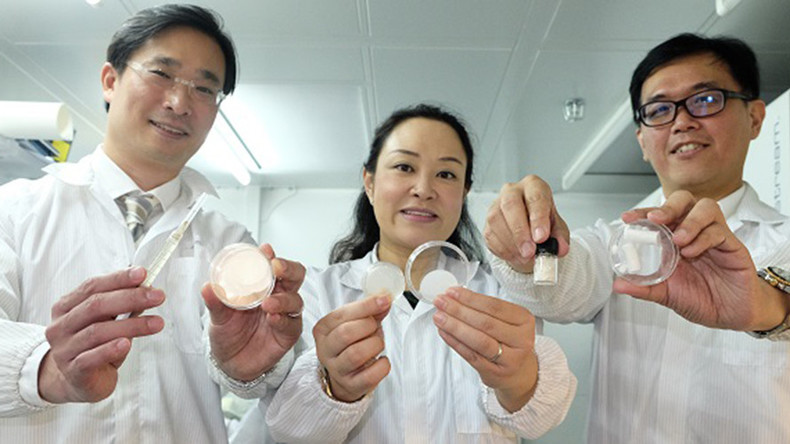 Dr Marcus Wong, Assoc Prof Cleo Choong and Assoc Prof Andrew Tan © Nanyang Technological University
Scientists in...
FAT SG53 ?? contribute fats to NTU for making ??? patches
Click here to view the whole thread at www.sammyboy.com
.